InfoCentral News
InfoCentral News
The latest on clinical interoperability across InfoCentral.

The New SNOMED CT CA Edition is now available
Access the September 30, 2020 release on the Terminology Gateway.

Research by Sex and Gender Working Group published in the Journal of the American Medical Informatics Association
Findings from a rapid review on how gender, sex, and sexual orientation documentation in EHRs should be modernized to improve the health of sexual and gender minorities.
Health Information Professionals (HIP) Week Live, presented by CHIMA
Learn from and recognize the professionals who ensure Canadians' health information is accurate, accessible, and relevant during a week of events October 5–9, 2020.

Standards Releases Coming September 30, 2020
The new release of the Canadian Edition of SNOMED CT® and updates to Primary Health Care, Communicable Disease, Immunization and Other subsets will be available on Terminology Gateway.

Registration Open: SNOMED CT Expo Virtual Conference, October 8-9, 2020
Register now for this free event that unites clinical terminology subject matter experts, including government officials, health information professionals, clinicians, researchers, academics and vendors from around the world.

SNOMED CT Immunization Redesign Project
Expected outcomes include a new Canadian vaccine model, editorial guidelines and remodeling of existing Canadian immunization concepts that will improve support for complex Canadian use cases.
Canada's Feedback Provided: SNOMED International Strategic Work Plan, 2020-25
Infoway has been collecting Canada's input to their strategic working priorities through 2025. Read the feedback collected so far and add your voice.

Infoway Health Terminologies Community Seeking New Leadership
Are you passionate about having your health information available electronically? Terminology is key to shape the success of moving from health silos to true interoperability.

Register for FHIR North Virtual Conference, October 14 & 15, 2020
Join attendees from across the country and learn how interoperability can play a role in the response to a global pandemic and what it means for health care innovation.

SNOMED International and the International Council of Nurses (ICN) enter into ground breaking agreement
This agreement removes the need for countries that currently use both ICNP and SNOMED CT to engage in mapping activities between the two systems.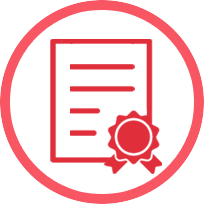 New Releases of pCLOCD and SNOMED CT Available
The July 2020 versions of pan-Canadian LOINC Observation Code Database (pCLOCD) and Systematized NOmenclature of MEDicine -- Clinical Terms (SNOMED CT®) are now available for review and implementation accessible from the Terminology Gateway. Learn more about the changes and additions in these releases.

In our recent study about #DigitalHealth equity, we examined some of the gender-based differences in access to care… https://t.co/0nX3YMuS2S