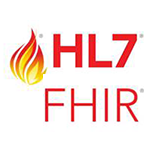 Members: 363
Type: Open
Access: Public
Dedicated to the discovery, definition and publishing of HL7® FHIR® Implementation Guides, Conformance, Profiles, Extensions and ValueSets serving the Canadian context.
About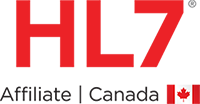 Welcome to the Canadian FHIR implementation community forum. The purpose of this forum is to collaborate on areas of FHIR implementation that will advance implementations across Canada, while contributing to the global adoption of FHIR. The objective is to develop pan-Canadian approaches to constraining and extending FHIR. The community has been active since January 2016 and has been growing ever since!
The community has several streams of activity:
Topical workstreams
Monthly community calls to share workstream progress and other FHIR-related news
A general forum to ask questions and share information
The table below provides more details on the workstream activity:
Workstream
Co-Chairs
Objective
Progress to date
Solution Architecture

Igor Sirkovich (OMHLTC)

Ken Sinn (Ontario Health Team)

Serve as a forum for all architectural questions about implemention of FHIR based solutions
Discuss Canadian URI (incl. mapping to OIDs), profiles and extensions

Currently hosting governance calls for the FHIR Profiling Stream

eReferrals

Tim Berezny (CareDove)

Caryn Harris (Orion Health)

Build eReferral use cases
Prototype eReferral use cases
Select Resources to include in Specifications
Write preliminary Specifications for broader use

Assembled stakeholders from across the e-referral spectrum to build a community led e-Referral specification.
Published an e-referral implementation guide that has been adopted by various integrations across Ontario: https://simplifier.net/guide/ca-on-ereferral-r4-iguide-v0.11.0/Index/Home/Introduction?version=0.11.0

Community Monthly Calls

Gavin Tong (Gevity Inc.)

Yaron Derman (eHealth Ontario)

Share progress within the workstreams within the broader FHIR community
Identify and promote FHIR education and implementation activities

Informative updates and discussions about FHIR globally and progress across the workstreams
Average 17 participants per call.

Canadian Baseline Profiles & Governance

Sheridan Cook (Accenture)

Michael Savage (Sunlife)

Create of a set of national FHIR profiles that can be leveraged by implementers and jurisdictions to promote re-use and interoperability
Establish a common baseline / starting point for Canadian FHIR Implementations

Organization of workstream into Profiling and Governance Streams, to allow for ample time to explore different types of issues
Total of 78 proposed changes to draft Profiles received from FHIR Community
Organization of Profiling Stream into sub-streams based on thematic groupings of FHIR Profiles: Entities, Medications, and Clinical
Average 10 participants per call

Recordings of the CA FHIR Baseline Calls can be found on the following Youtube playlist: https://www.youtube.com/playlist?list=PLm8ff1Z6HoFTzBvcjJg9iRHTrvucbqEEQ

SMART on FHIR Community of Practice

Russell Buchanan (eHealth Centre of Excellence)


Raman Dhanoa (Dogwood Health Consulting)

Irfan Hakim (Accenture)

Establish a shared foundation for Canadian SMART on FHIR application developers.


Serve as a collaborative forum for discussing use-cases, solving SMART on FHIR implementation obstacles, and enabling demonstrations and insights across different provinces.

This group has commenced its discussions centered on SMART Launch contexts and related parameters. The intial use-cases that are being discussed include the Ocean SMART Launch V1.0, SMART Launch v2.0 and Telus Ocean Integration.
The FHIR community forum is a great place to learn, share and collaborate, whether you are new to FHIR or are already have deep FHIR experience.
Key Resources
Forum
Documents
Click Manage documents to:
view the complete list of documents or documents grouped by folder
upload a new document
Manage documents
You may need to login and/or be a member of the group to access this content.
Video
Members