The "Diagnostic Imaging" Community was renamed "Enterprise Imaging" in October, 2019.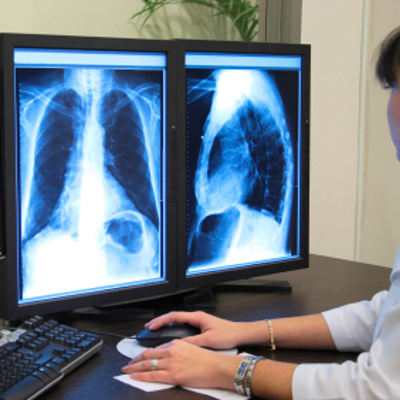 Members: 222
Type: Open
Access: Public
Expand on Diagnostic Imaging to explore imaging topics across the healthcare enterprise beyond Radiology, such as wound care, dermatology, point of care ultrasound and digital pathology.
About
Clinical image-centric specialties are evolving rapidly with demands and requirements that challenge current traditional medical imaging. Enterprise Imaging is the domain that was created to address and facilitate incorporate clinical imaging in all forms in a healthcare setting.
The Infoway EI community holds monthly meetings, bi-annual Face-to-Face meetings, and a webinar series on relevant topics for implementers, users, and administrators of medical images and imaging informatics. We organize a series of webinars throughout the year, which are open to the community at large.
LEADERS
Chair: Jason Nagels, CIIP, PMP - HDIRS, Manager Clinical Program. Co-Host of SIIMCast.
Clinical Lead: David Koff, MD FRCPC, Chair of The Department of Radiology at MacMaster University. Chief of Diagnostic Imaging at Hamilton Health Sciences. Professor of Radiology at MacMaster University.
Vice-Chair: David Kwan, Principal at Insygnia Consulting Inc. Informaticist and Imaging Expert.
---
Scribe: Valentina Gorokhova, HDIRS, Clinical Analyst.
KEY RESOURCES:
SIIMCast (Society for Imaging Informatics in Medicine's Podcast) Subscribe below:
Journal Articles:
Journal of Digital Imaging 2019: Deterministic vs. Probabilistic: Best Practices for Patient Matching Based on a Comparison of Two Implementations
Journal of Digital Imaging 2017: Measuring the Benefits of a Regional Imaging Environment
Journal of Digital Imaging 2014: Foreign Exam Management in Practice: Seamless Access to Foreign Images and Results in a Regional Environment
IHE Work:
IHE Import & Display of External Priors (Foreign Exam Management)
XDS AFFINITY DOMAIN IMPLEMENTATION GUIDE
XRR-WD - Cross Enterprise Remote Read Work Flow Definition - FINAL Published Edition.
Forum
Documents
Click Manage documents to:
view the complete list of documents or documents grouped by folder
upload a new document
Manage documents
You may need to login and/or be a member of the group to access this content.
Video
Web Conference
Please login to acquire access to the InfoCentral web conferencing.
Members
Twitter response: "Could not authenticate you."