The "Diagnostic Imaging" Community was renamed "Enterprise Imaging" in October, 2019.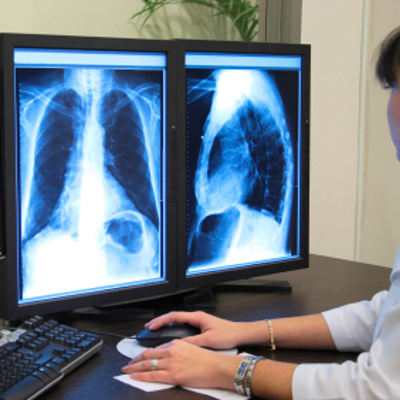 Members: 213
Type: Open
Access: Public
Expanding on Diagnostic Imaging to explore imaging topics across the healthcare enterprise beyond Radiology, such as wound care, dermatology, point of care ultrasound and digital pathology.
About
LEADERS
Chair: Jason Nagels, CIIP, PMP - HDIRS, Manager Clinical Program. Co-Host of SIIMCast.
Clinical Lead: David Koff, MD FRCPC, Chair of The Department of Radiology at MacMaster University. Chief of Diagnostic Imaging at Hamilton Health Sciences. Professor of Radiology at MacMaster University.
Vice-Chair: David Kwan, Ontario Health (Cancer Care Ontario), Integrated Synoptic Reporting, Clinical Programs and Quality Initiatives.
Scribe: Valentina Gorokhova, HDIRS, Clinical Analyst.
KEY RESOURCES:
SIIMCast (Society of Imaging Informatics in Medicine's Podcast) Subscribe below:
Journal Articles:
Journal of Digital Imaging 2019: Deterministic vs. Probabilistic: Best Practices for Patient Matching Based on a Comparison of Two Implementations
Journal of Digital Imaging 2017: Measuring the Benefits of a Regional Imaging Environment
Journal of Digital Imaging 2014: Foreign Exam Management in Practice: Seamless Access to Foreign Images and Results in a Regional Environment
IHE Work:
IHE Import & Display of External Priors (Foreign Exam Management)
XDS AFFINITY DOMAIN IMPLEMENTATION GUIDE
XRR-WD - Cross Enterprise Remote Read Work Flow Definition - FINAL Published Edition.
Forum
Documents
Click Manage documents to:
view the complete list of documents or documents grouped by folder
upload a new document
Manage documents
You may need to login and/or be a member of the group to access this content.
Video
Web Conference
Please login to acquire access to the InfoCentral web conferencing.
Members

RT @jaynagels: Webinar Alert: @Infoway EI Community is hosting: The Power of Open Source #ImagingIT. @mohannadhussain will discuss open…