Le contenu créé par les communautés et les groupes de travail est accessible dans la version originale seulement.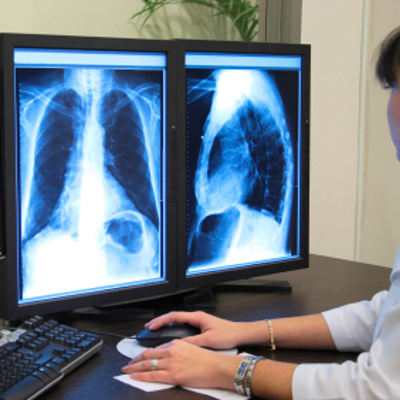 Membres: 213
Type: Ouvert
Accès: Public
Expanding on Diagnostic Imaging to explore imaging topics across the healthcare enterprise beyond Radiology, such as wound care, dermatology, point of care ultrasound and digital pathology.
À propos de nous
LEADERS
Chair: Jason Nagels, CIIP, PMP - HDIRS, Manager Clinical Program. Co-Host of SIIMCast.
Clinical Lead: David Koff, MD FRCPC, Chair of The Department of Radiology at MacMaster University. Chief of Diagnostic Imaging at Hamilton Health Sciences. Professor of Radiology at MacMaster University.
Vice-Chair: David Kwan, Ontario Health (Cancer Care Ontario), Integrated Synoptic Reporting, Clinical Programs and Quality Initiatives.
Scribe: Valentina Gorokhova, HDIRS, Clinical Analyst.
KEY RESOURCES:
SIIMCast (Society of Imaging Informatics in Medicine's Podcast) Subscribe below:
Journal Articles:
Journal of Digital Imaging 2019: Deterministic vs. Probabilistic: Best Practices for Patient Matching Based on a Comparison of Two Implementations
Journal of Digital Imaging 2017: Measuring the Benefits of a Regional Imaging Environment
Journal of Digital Imaging 2014: Foreign Exam Management in Practice: Seamless Access to Foreign Images and Results in a Regional Environment
IHE Work:
IHE Import & Display of External Priors (Foreign Exam Management)
XDS AFFINITY DOMAIN IMPLEMENTATION GUIDE
XRR-WD - Cross Enterprise Remote Read Work Flow Definition - FINAL Published Edition.
Forum
Documents
Cliquez sur « Gérer des documents » pour :
voir la liste complète des documents ou les dossiers regroupant les documents
téléverser un nouveau document
Gérer des documents
Vous devez peut-être ouvrir une session et/ou être déjà membre du groupe pour accéder à ce contenu.
Vidéo
Conférence Web
Veuillez ouvrir une session pour accéder à la conférence web d'InfoCentral.
Membres

Cette semaine, notre balado vous propose une discussion avec R. David Edelman, ancien conseiller présidentiel de Ba… https://t.co/W8f8Ifj9nF