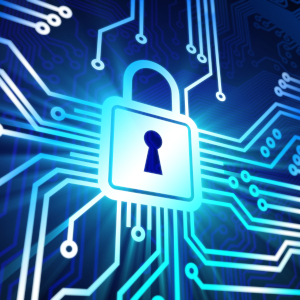 Members: 54
Type: Open
Access: Public
Security experts working in healthcare or health solution providers sharing knowledge, information, and resources to promote security in healthcare, and safeguard Canadians' personal health information.
About
Scope
Canada Health Infoway is working closely with the provinces and territories (P/Ts) in support of the accelerated deployment or scaling of virtual care solutions. COVID-19 has created the impetus for moving quickly to virtual care solutions. Now, more than ever, Canadians want virtual and digital health solutions that enhance access to care.
Among the key common requirements are the need for well defined Security policies and tools that can be readily adopted to ensure that the virtual care investments made across the country maintain the safety and security of Canadians' health information.
What are the common challenges facing Cybersecurity leaders?
Healthcare organizations are "feeling" that cyber threats are increasing, and security is getting more complex. Healthcare providers are trying to keep up vs. focusing on delivery of patient care
As more applications are moving to cloud, healthcare organizations are assessing a multitude of cloud services and their security and privacy processes
There is a shortage of skilled cybersecurity experts to meet the workforce's needs, so leaders depend more on collaboration with others in their industry
COVID-19 had led to organizations dealing with security risks associated with a remote work force, and supporting patients without bringing them into the clinical setting
Service providers are challenged by differing security requirements across jurisdictions, even when implementing solutions with Pan-Canadian reach
Participation
This community welcomes participation by Security leaders from:
Healthcare delivery organizations
Members of Federal, Provincial and Territorial Governments (P/Ts), Jurisdictions,
Private sector digital health service and product vendors who wish to work with jurisdictions and health delivery organizations
Value Proposition
Canada Health Infoway can help enable health delivery organizations to share in economies of scale and private sector businesses to efficiently and effectively interact with health organizations across Canada.
Standard Security Requirements and evaluation criteria for use in procurement processes, including security architecture and testing requirements. (Targeting Summer 2021)
Templates for Security Policies and Standards - customizable for specific uses and shared with Participants as an open Cybersecurity resource. (Targeting Fall 2021)
Key Resources
The following is a directory of resources that are free or not-for-profit serving Cybersecurity in the Healthcare sector
Leader
Ann-Marie Westgate, Director of Security, Canada Health Infoway
Forum
Documents
Click Manage documents to:
view the complete list of documents or documents grouped by folder
upload a new document
Manage documents
You may need to login and/or be a member of the group to access this content.
Published on Sep 16, 2021 by Ann-Marie Westgate
Published on Jun 28, 2021 by Ann-Marie Westgate
Video
Members