With the advantages of photography in clinical practice along with the convenience of a mobile device, it is not surprising that over 89% of Canadian doctors and 100% of medical trainees use smartphones to take clinical photographs of patients.1 However, without dedicated secure medical photo sharing apps, health care professionals have turned to iMessage and Whatsapp and their personal phone's photo album to store and communicate. This has led to a rate of 1 in 4 patient information breaches amongst smartphone users. Despite regular use of their smartphones for clinical photography, half of the clinical respondents in the study felt uncomfortable with this practice. They cited questions of security, privacy and confidentiality as the main reasons for their discomfort, along with not being familiar with their regional policies1. Because health information in the photographic form is considered some of the most sensitive and personal information that an individual can possess, their concern is well founded.
Dr. Justin Yeung and his research team at the University of Calgary designed a study in 2017 to look at the provincial rules and guidelines on smartphone use and found that the majority of provincial colleges had inadequate recommendations. In addition, these recommendations were often extrapolated around the use of dated technologies such as email and faxes.2 The research team consisted of cybersecurity experts, medical ethicists, health care professionals, and both anglophone and francophone lawyers. Referencing provincial college and Canadian Medical Protective Association principles combined with best practices from other industries, this study included National Guidelines for Clinical Photo Sharing and Smartphone Use, which earned medical student Mieke Heyns, a Research Symposium award at the recent University of Calgary Surgery Research Symposium.
The guidelines included recommendations on six major areas:
consent
audit
transmission
storage
retention and
breach
National guidelines and best practices such as these are vital as the healthcare sector embraces the digital age. With health information becoming more digitally available and security features turning to biometric data, the need for protection of these assets must be a priority.
With the best practices of security and privacy in mind, Dr. Yeung created a multidisciplinary team to design and launch ShareSmart. Recognized by the Office of the Privacy Commissioner of Canada and by those in multiple provinces, ShareSmart is an innovative solution for health care professionals to use their own smart phones to take clinical photos and conduct messaging securely, in compliance with privacy laws. ShareSmart supports "connecting for digital health", elevating modern health care through secure, digital health solutions, for the benefit of the patient.
We are pleased to sponsor the Infoway Partnership Conference as one of four featured Canadian start-ups.
---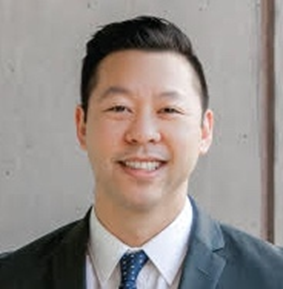 Dr. Justin Yeung, MD FRCSC is an academic Plastic Surgeon at the University of Calgary and a co-founder of ShareSmart. Through residency in Canada and subspecialty fellowship in New York, he brings unique clinical experience and applications to Think Tank Innovations, a company specialized at solving health care problems with technology. He is an education and research leader on digital professionalism. He is particularly interested in elevating the patient experience through better coordination of multidisciplinary collaboration.
References: (1) Chan, N., Charette, J., Dumestre, D. O., & Fraulin, F. O. (2016). Should smart phones' be used for patient photography?. Plastic Surgery, 24(1). Section of Plastic Surgery, Department of Surgery, University of Calgary, Canada (2) M. Heyns, A. Steve, D. Dumestre, F. Fraulin, J. Yeung (2017) What are the College of Physicians and Surgeons' guidelines on smartphone clinical photography? Pending Publication