Being able to access health data from multiple sources at the point of care is one of the key drivers of the need for interoperability. Another equally important use of health data is to gain insights into the health system as a whole—often referred to as secondary use or health system use of data (HSU). In this case, point of care data is de-identified and aggregated to support improvements to the health system, including informing clinical program management, health system management, population and public health, and research. The use of health data for these purposes leads to an improvement of patient care, health outcomes and better allocation of resources within the system1. Unfortunately, health system use of data is often left out in interoperability discussions and subsequently, excluded in point of care/service systems development. Reasons for this are varied, but ultimately result in HSU needs being deemed out of scope/mandate in EHR/EMR implementations. Sadly, the result of failing to include the secondary use of data upfront, whether intentionally or unintentionally, in point of care/service systems implementation is costly and diminishes the return on investment. The recently released report from the Advisory Panel on Healthcare Innovation laments this fact –
"The lack of data harmonization and common data standards and elements between EHR systems limits the development and analysis of data sets that can be used for research, evaluation, predictive risk analysis, real time decision-making and quality improvement."2
With the right content standards that enable semantic interoperability between systems, it is possible to "collect data once at the point of care" and reuse it to create a learning health care system. For example, the Conference of Deputy Ministers of Health (CDM) has recently agreed to adopt a common minimum data set for EMRs by 2017. This standard will enhance the usability of standardized data at the point of care and support health system use of data.3 The document describing the vision for health system use of data in Canada, published by Canadian Institute for Health Information in collaboration with Canada Health Infoway4, outlines how this principle can be applied in all health sectors. The vision paper describes the building blocks and enablers such as appropriate governance, policies, and technologies to collect once and reuse data to support the system. It requires that data be collected in standardized way at the point of care; made accessible; analyzed and turned into actionable information and knowledge; and used to support decision-making.
Retrofitting systems to enable HSU after the fact is costly and results in missed opportunities. On the other hand, including HSU needs from the get-go results in reduction in burden of data collection and data cleansing, and makes valuable information and insights more readily available and actionable…both at the point of care, and in support of the health system.
---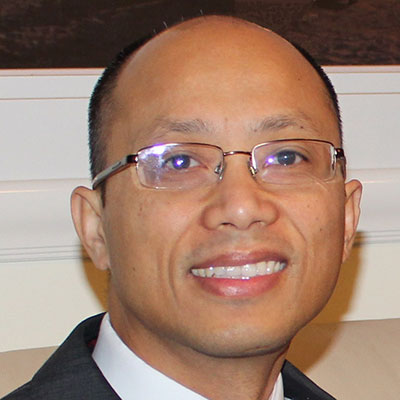 Finnie Flores is a health informatics professional with 15+ years' experience. He has been extensively involved in health informatics standards development and implementation in the past 10 years. He has experience in public sector both at jurisdictional and pan-Canadian level and has worked for clinical information system vendors. He is currently a Program Lead in Architecture and Standards at Canadian Institute for Health Information (CIHI) and co-leads Infoway's Coordination of Care Community. He has master's degrees in public health and education.
---
A Better Information for Improved Health: A Vision for Health System Use of Data in Canada
Unleashing Innovation: Excellent Healthcare for Canada. Final Report of the Advisory Panel on Healthcare Innovation (see page 71) http://www.healthycanadians.gc.ca/publications/health-system-systeme-sante/report-healthcare-innovation-rapport-soins/index-eng.php
Another example is the use of interRAI assessment instruments for front-line care and health system purposes - see From Clinician to Cabinet: The Use of Health Information Across the Continuum
See 1 above