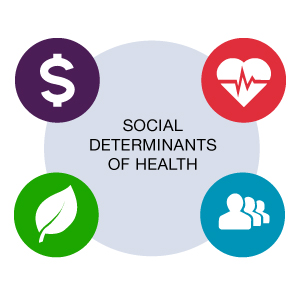 The COVID-19 pandemic illuminated how inequities are perpetuated through existing structures, including digital health systems. To be part of addressing these ongoing disparities, Canada's Health Infoway's Social Determinants of Health (SDOH) Working group began one year ago. The group's initial task was to decide on the area of focus: the intersection between racism and discrimination, material hardship and healthcare access. Over the past eight months they have looked at 10+ measures on racism and discrimination and are starting to draft a summary report of these measures and how they intersect with healthcare access and material hardship.
This group is working towards completing a summary report by early fall with an aim to:
1) bring a Canadian perspective to the Gravity Project's upcoming focus the domains of racism and discrimination and healthcare access; and
2) understand how to bring an intersectional approach to the use of standards.
With the review of the measures completed, the structure of upcoming meetings will be shifting:
On June 1st at 9am PT/ 12 pm ET there are two presentations focused on SDOH standard initiatives in Canada:
· Laurel Lemchuk-Favel 'Measuring Indigenous cultural safety in BC health care'.
· Dana Riley, PhD, CIHI Updated pan-Canadian primary health care data standard for performance measurement
On July 6th 9am PT/ 12 pm ET there will be a review of the initial draft of the summary report and Dr. Sarah DeSilvey from the Gravity Project will be joining.
Join the upcoming monthly meetings by registering through the SDOH events page.
To learn more about the group and register for the meetings please visit the SDOH working group site.