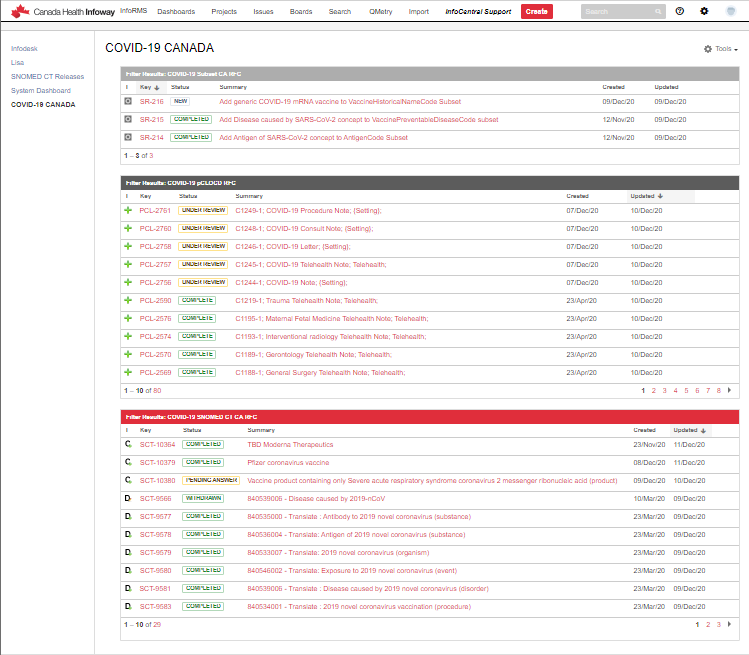 The COVID-19 Canada Public Health Terminology dashboard provides single source access to all of the Health Terminology content developed by Infoway supporting the COVID-19 and related concepts. These can be viewed by authenticated users with InfoRMS access.
The dashboard contains all requests for new concepts or terms for Subsets, LOINC/pCLOCD and SNOMED CT Canadian edition that relate to COVID-19. This includes both published and pre-release concepts and terms. The Status and the Fix version's information are provided to help determining if a concept or term request has been completed and when it was/will be published.
All subsets, concepts and terms are created based on requests from Canadian implementers. Check back frequently for the latest content.
If you need new codes, please submit a request for change.