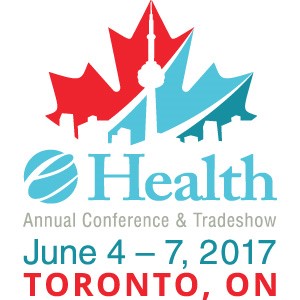 Hear from Infoway thought leaders at this year's conference. With a wide range of topics, there is something for everyone! Topics include:
Consumer Health:
Hearing from Patients about What They Think of Digital Health
Interoperability Standards:
Solving the Drug Terminology Challenges to Enable e-Prescribing in Canada
Filling the Terminology Expertise Gap in Canada Improving Surveillance of Communicable Diseases in Canada
Emerging Technology:
Merits of a Health Analytics Maturity Model for Canada
Cloud Computing in Healthcare - Implementation Approaches and Early Benefits
Accelerating the Scale and Spread of Digital Health Solutions
Privacy:
Privacy Impact Assessments: Looking for a Common Understanding
Peer Network Programs:
Peer-To-Peer: All About People & Process When Advancing Digital Health
A Sum of its Parts: National Peer Network Program Evaluation
Evaluation:
Answering Health Policy Questions with Open Innovation Data Challenges
Use of Digital Health: How Does Canada Compare?
Check out the full program and register today! Rates increase on March 17.
Please note that as an English-language conference, all e-Health materials are provided in English only.
2017 Conference Hosts