Spotlight by Keith Lohkamp, director of industry strategy at Workday.
There is a new sheriff in town. The chief financial officer's role in health care is becoming even more important, as CEO's increasingly depend on them to help shape overall strategy amid changing regulations, new competitors, and increasing mergers and acquisitions (M&A) activity.
Be a Great Collaborator
People are the heart of a health care provider's operations, and finance must partner across the organization to better understand how each function operates and allocates their resources. By understanding the different needs of each function across the organization, you can maintain a strong pulse and better deliver critical information that impacts business performance and patient outcomes. This requires great communication skills.
"The CFO used to be the person in the organization who knew the most about the financial state of the business and could choose how to share this knowledge," explains Chris Pass, chief financial officer at John Muir Health. "Today, the CFO needs to be more transparent and make financial information available to other departments so they can operate more efficiently, make decisions more quickly, and do the right thing sooner."
Uncover the Right Insights
As a CFO, you're charged with managing the organization's finances—monitoring its cash flows and bond rating—and identifying ways to maintain margins. This can be challenging given the shift to value-based reimbursements, which requires increasing efficiencies without negatively impacting the patient experience.
To uncover the right insights, you need to be able to combine financial, workforce, and utilization data with clinical data in a unified system for a comprehensive view of the organization. More importantly, you must also be able to dig into the data to understand challenges in specific locations or parts of the operation.
Support and Drive Growth
CFO's need to ensure they have ready access to information in a unified system so that they can better predict, advise, and monitor the results of such opportunities, and also better understand their impact to both the patient and employee experience.
Finance is no longer just about the numbers. With the communication skills of a leader, the data-driven approach of an analyst, and the insights and knowledge of a consultant, health care CFO's can become change agents for a better future for their organizations.
---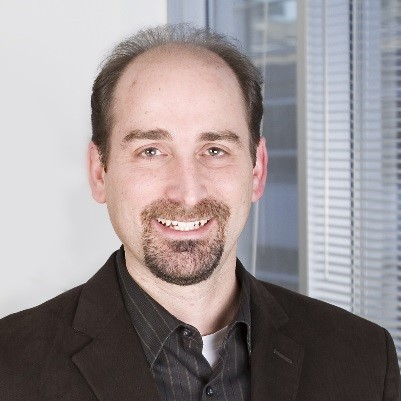 Keith Lohkamp is director of industry strategy at Workday, responsible for the product direction and strategy for the healthcare, retail, and hospitality industries.
Original post date: June 27, 2018 on Workday Blog, in english.
Workday is a proud sponsor of the 2018 Infoway Partnership Conference.