The pressure to move to a paperless healthcare information system has never been greater, but even organizations that have begun to scan into Electronic Medical Record systems continue to experience information fragmentation managing the hybrid environment of electronic and paper records.
You not only battle the multitude of platforms and applications holding discreet data, you're prevented from effectively identifying, extracting and sharing data held in narrative and/or native format whether within or outside of the EMR.
One rising issue with EMR adoption is how to protect the patient narrative as an invaluable communication between care providers. How do we ensure we leverage the patient's voice to support a safer transition from hospital to home and bridge the information gap between acute and community care? There is a host of information in the patient narrative that requires a deeper IT and Information Governance commitment than standard EMR data capture. And, extracting key data from that narrative is the current information management challenge.
Iron Mountain has had the privilege of sponsoring and participating in two Canadian IG Summits in the last year with Leaders engaged and committed to elevating the importance of Information Governance. Now is the time to open the lens on this domain of practice and look to the planning, policy and practice of IG and ask 'What data not held in the EMR do I need about the patient?' 'How do I capture it today?' and 'What tools do I need to access that data to obtain a complete view of my patient information?'
I will be hosting a breakfast discussion at the Infoway Partner Conference - November 15 @ 7:30 - 8:30 am - to discuss the importance of Information Governance as we look to innovate in digital health. Join me to explore this important topic as we'll explore the importance of IG to address patient engagement and handle information fragmentation and discuss best practices for capturing, storing, retrieving a complete view of the patient's electronic health record.
---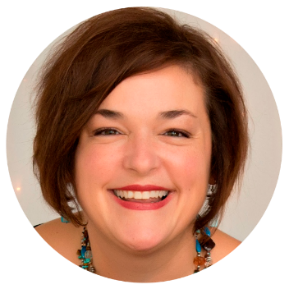 Andrea Bacqué is the Director of Canadian Solutions at Iron Mountain. An expert in IM/IT with over 25 years of experience, Andrea Bacqué leads the Canadian Solution division and Innovation for Iron Mountain. She acts as a trusted advisor to Healthcare professionals in the domain of Information Governance, Policy and Records Management best practices. Andrea holds an Executive MBA in IT management, is PMP and Change Management certified. For more information on Healthcare Information Governance to overcome information fragmentation, please contact: This email address is being protected from spambots. You need JavaScript enabled to view it..